These are exhibitions introducing the "Now" of Kutani porcelain. One through works of 45 artists, and another - through instruments that are the artists' partners. Get a whole picture of Kutani through these two exhibitions!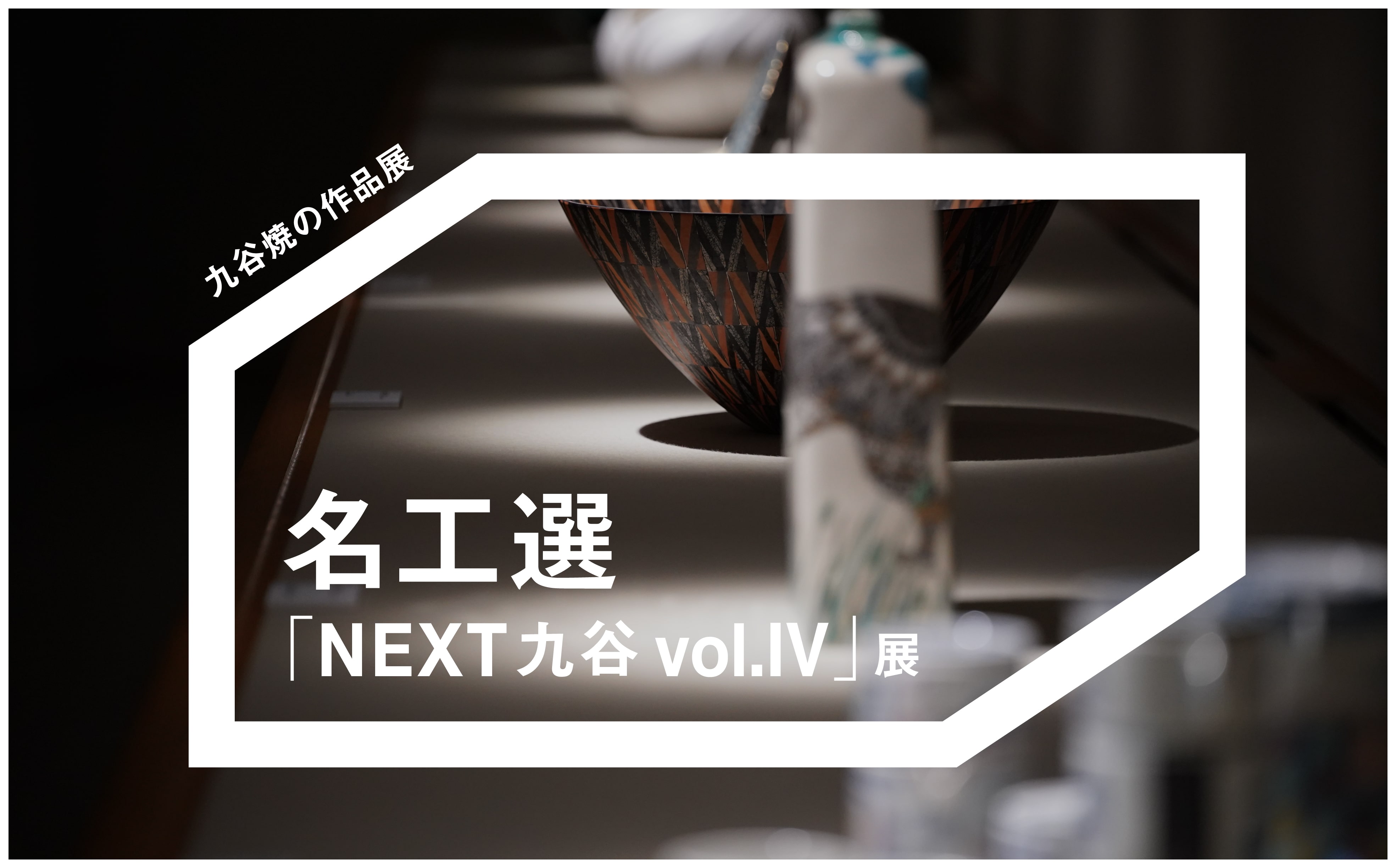 Best Selection "NEXT Kutani vol. IV" Exhibition
Period

Oct 15 (Sat) to Dec 11 (Sun) 2022

Venue

Kutani porcelain Art Museum|Gosai| (Purple Hall, Green Hall)
Kutani porcelain with a history of more than 360 years is entering a new creative era. It is sharedly understood by anyone related to arts and crafts that the expression of color and shape is a manifestation of each artist's individuality. Needless to say, Kutani porcelain envelops any possible way of individual creativity.
 Goto Saijiro of Old Kutani; Aoki Mokubei, Honda Sadakichi, Aoya Gen'emon, Iidaya Hachiroemon, Eiraku Wazen, Saida Dokai, and Kutani Shoza - all of these were both creators and revolutioners of Kutani. The age demanded the creation of new Kutani that utilized their individuality. It was recognized by many people and thus became the Kutani tradition. 
 Since Meiji era, the modernization was progressing. The technical side of the craft was brought to a higher level, the trade routes and exhibitions became bigger. Now, with the coming of Reiwa era, the age demands the new individual creativity.
 "NEXT Kutani" is answering this challenge, going steadily forward. I hope you can feel this through the exhibited artworks.

Kutani porcelain Art Museum|Gosai|Director
Nakaya Sin'ichi
readmore
VIEW MORE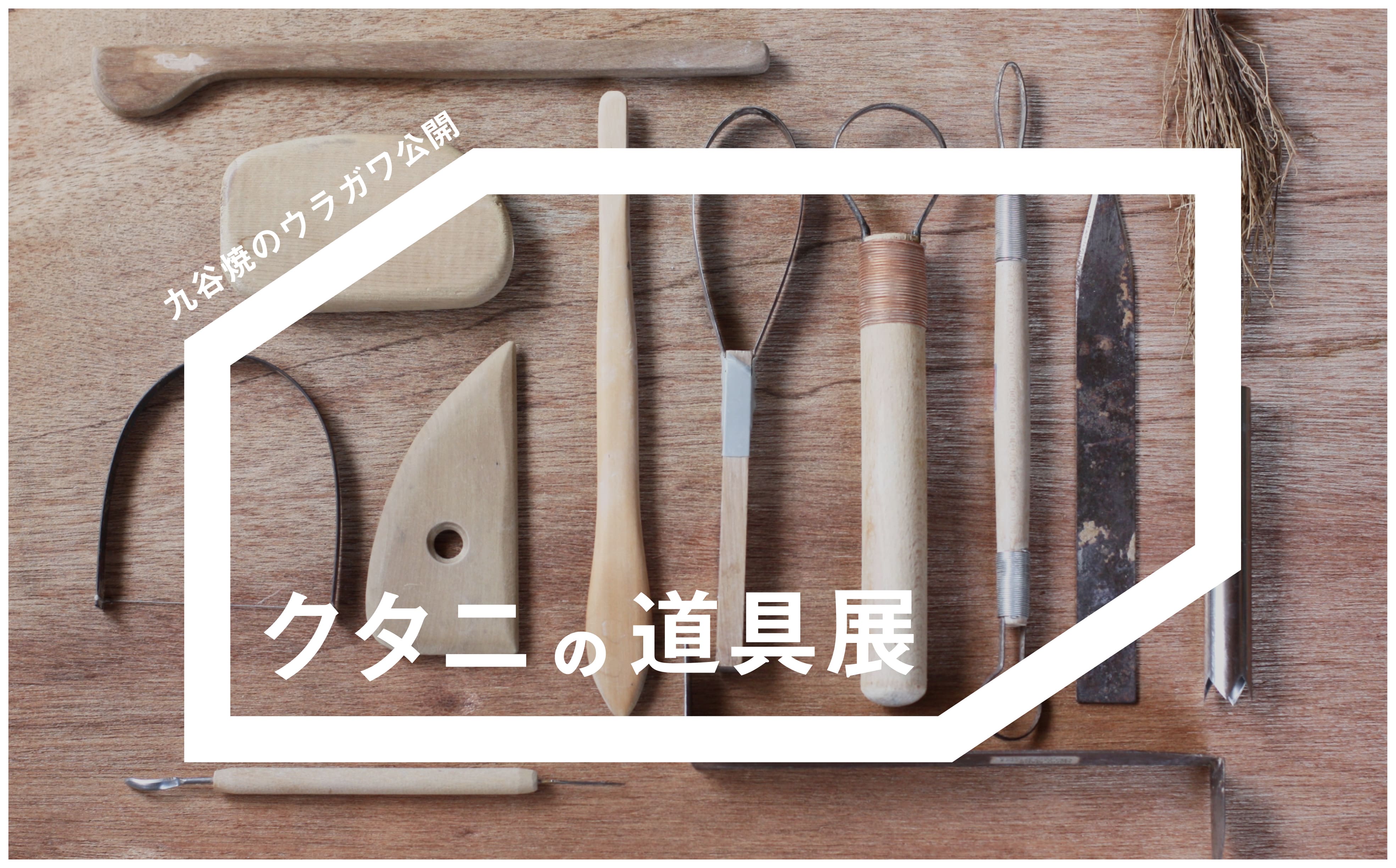 The Tools of Kutani
Period

Oct 15 (Sat) to Dec 11 (Sun) 2022

Venue

CERABO KUTANI (Kutani Ceramic Laboratory)
Just how exactly are Kutani ware created?
With paints of such rich color, lines so fine, and shapes so defined, that thought must certainly occur to anyone struck by the beauty of Kutani works. Just how, may such a beautiful piece of work have been completed. In an effort to satisfy that curiosity, this exhibition presents the full Kutani-production process, right from the starting material of raw Hanasaka stone, through the lens of "tools".
Be it their shape, name or use, each of these tools supporting the production of Kutani are extremely unique. We hope that by encountering these processes and tools that usually remain unseen, you will be able to appreciate the deep and contoured charms of Kutani ware anew.
readmore
VIEW MORE
Special Cross-exhibition Deal : Present your ticket stub from either of the two exhibitions, at the other exhibition within the event period, to receive a discount on entrance fee!




Learn

Kutanism Symposium (It's over)

Leading presenter

Ide Toshiaki (Nomi city mayor, head of KUTANism  Executive Committee)

Speakers

Karasawa Masahiro (Director of National Crafts Museum), Asakura Kazuka (Kutani artist), Shimooki Hiroko (Food researcher), Tsukada Homare (TV Kanazawa anchor), Miyahashi Shoei (Komatsu city mayor, KUTANism Executive Committee vice head)

When

Oct 16 (Sun) 2022, 1:30 to 3:00 PM

Venue

Music Hall of Neagari General Culture Hall

Lets talk it over! (It's over)

Speakers

Akimoto Yuji (KUTANism Supervisor), Mori Yoshitaka (Film Director)

When

Nov 12 (Sat) 2022, 5:00 to 6:30 PM

Venue

CERABO KUTANI (Kutani Ceramic Laboratory)

Eat

"Kutani sidestreet": Gourmet food in street stalls style with Kutani paper plates (It's over)

When

Oct 15 (Sat), 16 (Sun) 2022, 10:00 AM to 5:00 PM

Venue

Kutani Pottery Village

Let's paint Kutani Ware with sweets! [KUTANI BASE] (It's over)

When

Oct 22 (Sat), 23 (Sun) 2022, 11:00 AM to 5:00 PM

Venue

CERABO KUTANI (Kutani Ceramic Laboratory)

Try

Ishikawa Children's Craft Club Workshop: have fun with KUTANI SEALS! (It's over)

Lecturer

Shimasaki Mitsuko(KUTANI SEAL)

When

Nov 26 (Sat) 2022, ①10:00 to 11:30 AM ②1:30 to 3:00 PM

Venue

Kutani porcelain Art Museum|Taiken|

Participants

Children under 18 y.o. or children with parents

Fee

3,000 yen (plus shipment fee)

Ishikawa Children's Craft Club Workshop: challenge to make a "manekineko" that brings fortune! (It's over)

Lecturer

Ogasawara Mondo

When

Nov 27 (Sun) 2022, ①10:00 to 11:30 AM ②1:30 to 3:00 PM

Venue

CERABO KUTANI (Kutani Ceramic Laboratory)

Participants

13 to 18 years old, and younger children with parents.

Fee

3,000 yen (plus shipment fee)

"○△□ Tea": a universal tea ceremony to enjoy communication (It's over)

Lecturer

Kawasaki Soko (Omote Senke school)

When

Nov 20 (Sun) 2022

Exhibition

1:00 to 6:00 PM *Free of charge

Tea ceremony

①1:30 PM ②3:00 PM ③4:30 PM




*please arrive 30 minutes early.

Venue

Wellness House SARAI

Tea ceremony fee

1,000 yen